Adult

ADULT RECREATIONAL CLINICS & SOCCER LEAGUES OF ALL LEVELS ALWAYS AVAILABLE.
Looking for an Adult Soccer League for you or your team? At Las Vegas Indoor Soccer we guarantee balanced games. Our strength is to evaluate level of play and place in you the right league. We always try accommodating special requests (early games, late etc.) The schedule indicates the adult leagues available for INDOOR SOCCER. Register online or call today with any questions at 702-233-3600 and start playing tomorrow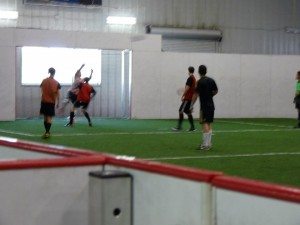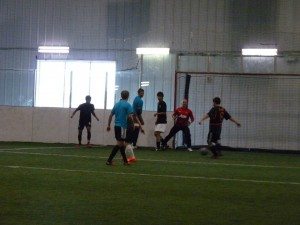 Pick up games Monday and Friday at 9:30PM
Las Vegas Indoor Membership Form & Waiver
FEES: Team Fees: $900 per team Referee Fees : $12 - $15 per game
Teams can guarantee their league spot by paying deposit of $300 (due 4 weeks before start of the season).
INDIVIDUAL FEES: $95 per player – Includes Team Shirt
Individuals may join a league at any time, subject to availability. Fees may be pro-rated for individuals who join after season has started.
Full team fees are due the 1st week of the season. New Teams call the LVIS office to get started. Returning teams may LOGIN to pay fees. Existing & new players may LOGIN or REGISTER online & pay fees.
GAME TIMES:
Monday – Friday 5:45 PM – 10:50 PM Sundays 12:30 PM – 10:00 PM
Leagues are 8 weeks & 2 weeks of playoffs, total of 10 games.
Two 22.5 minute periods.
EQUIPMENT REQUIREMENTS:
Must be 16 years of age or older to play in adult league.
Indoor Soccer shoes required. Cleats are not permitted.
Covered shin guards required.
Teams must have matching shirts.
PICK UP GAMES OFFERED :
LVIS offers OPEN PLAY pick up games on Mondays & Fridays. Games begin at approximately 10:00 PM. Call ahead as times may vary. Fees are $9 a game for your 1st game and $5 a game for your 2nd in the same week. All players must have current LVIS memberships ($25 annual fee)
Send us a note and we will get you registered immediately.