Lil' Kickers Early Registration Ends in
Fall 2015 Season Southwest

August 24th – October 25th – 9 Week Session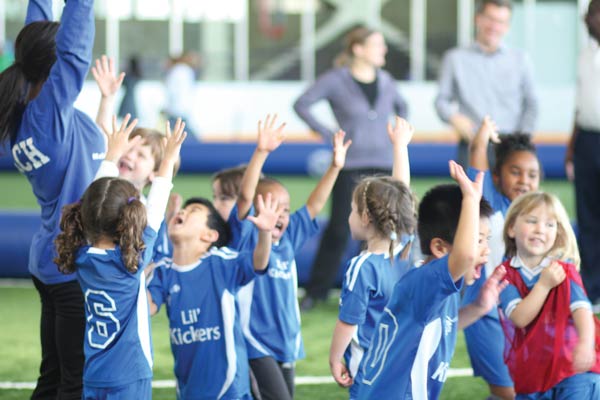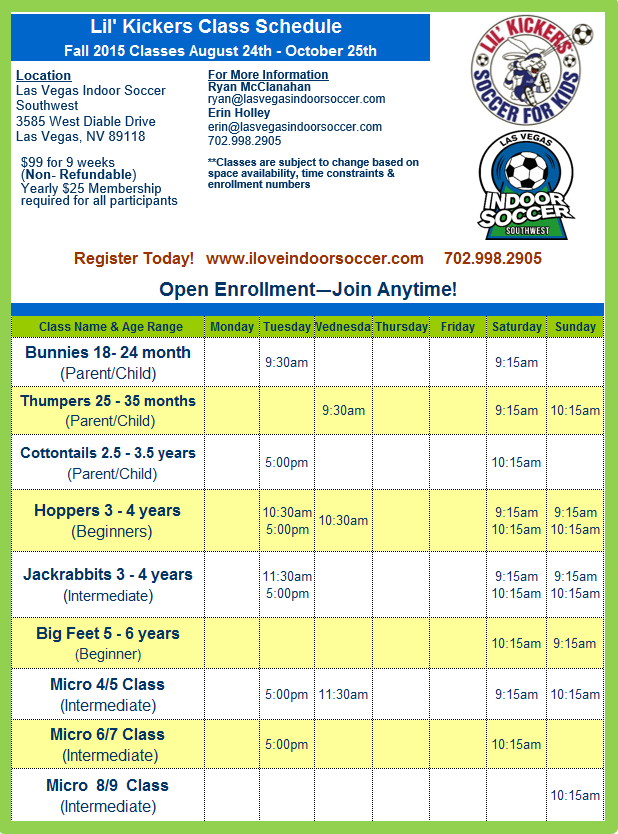 For More Information Contact our Lil' Kicker's Coordinator Ryan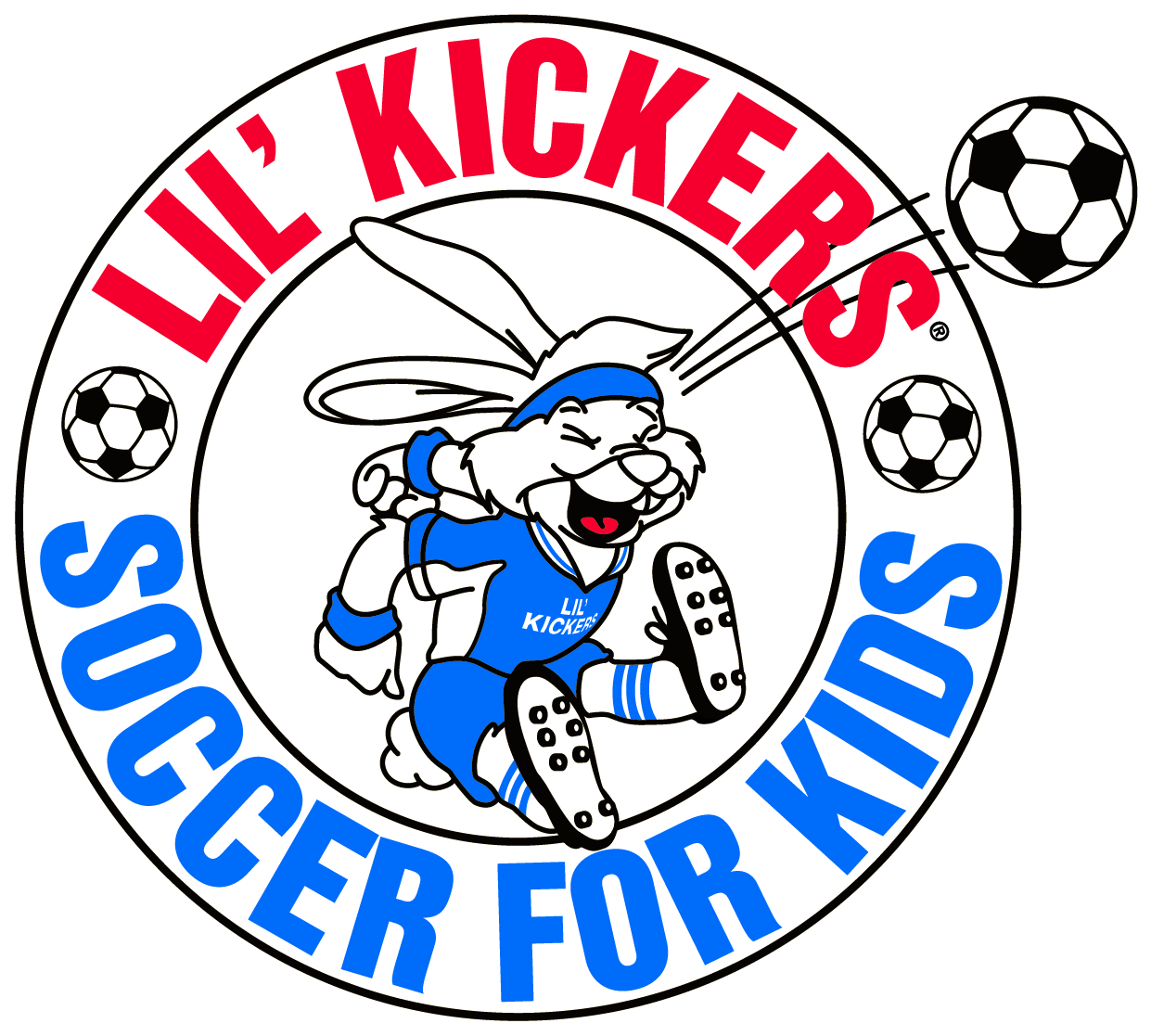 Lil' Kickers is more than just a great soccer program for kids, our balanced and creative approach to coaching will have a positive impact on your child that goes far beyond the soccer field. Our high-energy classes are carefully designed to enhance your child's overall growth and well-being.
The Result? Kids with strong physical skills, who are well-balanced and confident.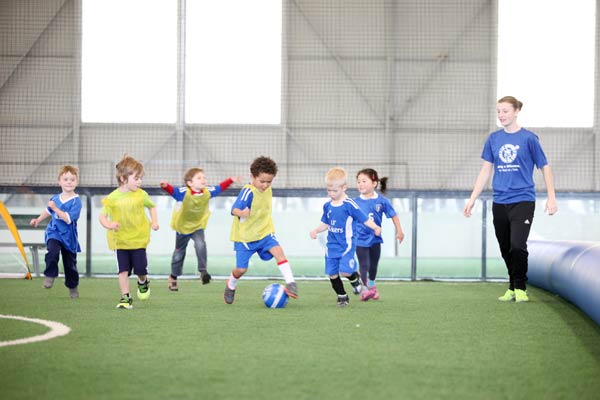 Lil' Kickers is first and foremost a child development program, our purpose is to help children mature on all levels. Our program focuses on helping children build strong physical, intellectual and emotional skills that will help them to be successful on and off the soccer field. We believe in teaching children in ways that suit their developmental stage. Therefore you will not see adult-like skills an drills in our classes, but you will see teaching methods specifically designed to create an atmosphere that is effective and fun. But more importantly you will see happy, confident and sweaty kids who are eager to learn and want to keep coming back for more.